Today has been a fun, but very long and exhausting day! We are grateful to have had an uneventful trip so far. We even got through security with all of Jesse's medications and machines with no problems at all. They didn't even call us over for special inspection like they usually do, so it went faster than expected.
It's hard to believe that it's been nearly ten years since I've been back to visit California. I loved the mountain views as we approached San Diego. Landing in San Diego was quite an experience. First of all it's kinda a crazy airport to approach. You fly right through downtown, like we were landing on top of the buildings. Then, just moments before the plane was about to touchdown, we went back up again. I thought the pilot had messed up his approach. Apparently there was a plane that hadn't fully cleared the runway yet so we couldn't land. The pilot flew way out over the ocean giving us a great view of the coast before coming back to approach again. I've never had a false landing before today.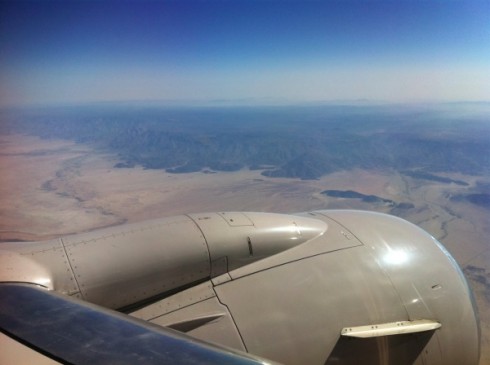 Then we had a quick ride over to our awesome hotel for the night. Dad has been staying a lot of nights in San Diego this year because of a project he is working on at work. Because of that he was able to score us free rooms with his reward points. We just love it when we get to upgrade to a king size bed.
We've all stayed up as late as we can trying to adjust to the time change. I've held out just about as long as I can. I am very excited for the fun day we have planned for tomorrow. This is Jesse's first trip ever to California, so we have lots to show him!