Spending the night and waiting for the car shop to open to get the car fixed properly was definitely the right decision. We were able to just relax and get refreshed for the rest of the drive. The hotel happened to be in a super convenient location to the car shop and it came with free breakfast for Jesse, so that worked out well. We appreciated the smoking policy at the hotel, they had a $250 penalty for smoking in the room. We just thought that was great, nothing like walking into a stinky room.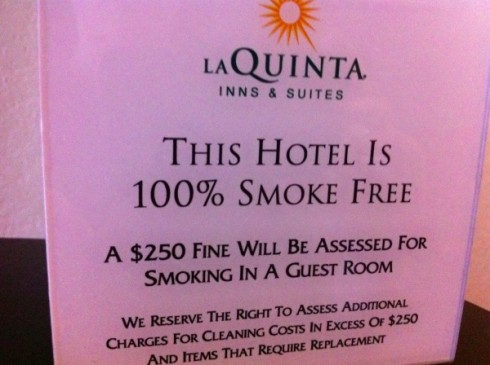 One good thing (probably the only good thing) about having food allergies is that I now always have plenty of snacks on hand to keep me full. We had a cooler full of healthy foods so I was able to get a good breakfast just like I would have at home.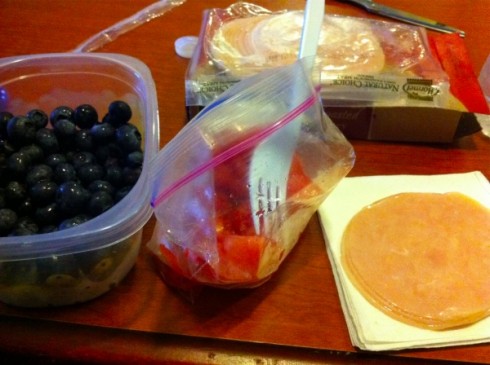 First thing after breakfast Jesse was able to call the car place right down the street from the hotel. He looked up some reviews about the place online and found one that sounded like a similar situation to ours and they were very pleased with the work this place had done for them. So Jesse drove the car to the shop to confirm that our guess about the alternator was correct, which it was. After waiting for the diagnostic to be done and talking about the repair Jesse was able to walk back to the hotel, which only took him 11 minutes!
We found a few activities to keep us busy while we waited. Jesse was able to catch up on some of his email and do some work on a couple small projects he has been working on. After packing up all of our stuff except for the cooler I spent some time getting caught up on the computer.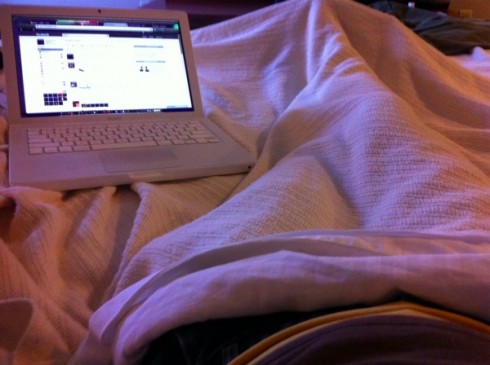 Then, since we were still waiting, I painted my toe nails too. It was kind of a weird feeling to be wanting to get going so badly, yet laying around chill-axing for so long.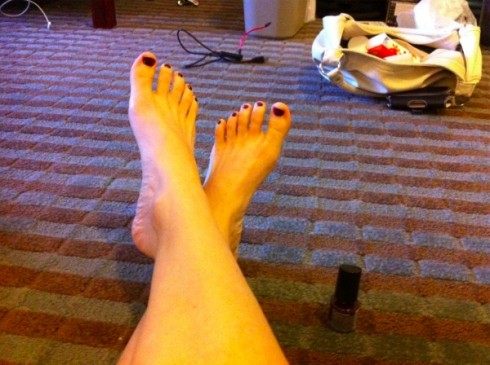 I had packed some of my homemade pizza that I had planned to eat on the road. I get tired of salads really fast and cold pizza is a fine option to have. However, since the hotel had a microwave, hot pizza is even better. I ate an early lunch before we were ready to leave.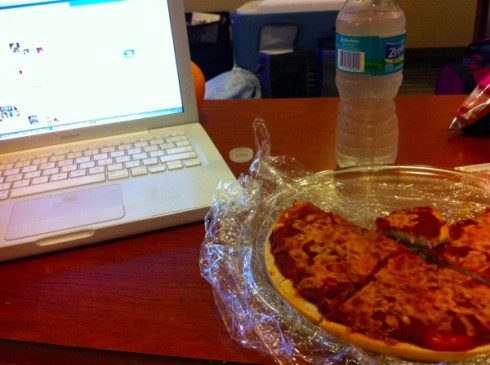 The car was done right at noon like they had estimated it would be. Jesse walked over to pick it up and I had the rest of our stuff packed up by the time he was back with the car. We loaded up quickly and were on our way. Thankfully, the rest of the trip was quite uneventful. We crossed the border into Ohio around 8:30. I was waiting forever to get a picture of the welcome to Ohio sign, but never got it. It was only for the people going left after the bridge. No welcome for us… boo!
We finally pulled into the farm around 11:30, unloaded only a couple of necessary items and went straight to bed. I sure do love being back at the farm. I love the open space and the fresh air. I love being able to sleep with the windows open. Today has been a take it easy and get situated day.
We've been asked to help with making meals, which is a perfect task for me since I'm not easy to fix meals for these days. I think it's a good decision that we decided to come, we're happy to be able to help out a little.