I'm proud of ourselves for taking several steps to getting us closer to our goal of being licensed for foster care. This weekend we took care of some small items that we kept meaning to get done, but never seemed to get around to doing. I feel like we are on a roll, hopefully it wont stop until everything is finally finished.
One thing we have to have on file to get licensed is background checks on babysitters. This is one of the first items we need turned in because it takes some time to run the checks and get them approved. Obviously, we've never had the need for a babysitter before so we used family members for now since it seemed weird to find and meet a babysitter and ask them for their social security number and all the other information we need to turn in… when we don't even have someone to babysit yet. Now this is done and ready to be turned in!
We did much furniture moving and setting up in our spare rooms. We have all the main pieces, except for the crib, where we want them. The crib is scheduled for delivery some time in the next couple of days! We finally decided to give up on trying to find a used one that met all the current regulations. Since drop-side cribs were banned so recently, no one is getting rid of the kind we are allowed to have yet. Instead we invested in a brand new one. I can't wait to unpack and set up all the things we have so far. No pictures until everything is finished!
After much debate about the best way to lock up all of our medications we finally decided to go the cheapest route possible. We probably should have decided on that a while ago, but we were also wanting to make sure it was still convenient for Jesse to be able to do his daily treatments. With Jesse having cystic fibrosis, locking up our meds is a larger project than it might be for the average person. We turned an under-the-stairs closet into a place to store all of his meds, any of our cleaning products, and other hazardous items that are required to be locked away. We were considering getting a fancy lock that we could open by punching in a number code, but those where so expensive and would require extra drilling in the door. We got one that is identical to the ones we have throughout the house for only $13. It looks the same as before only with the lock mechanism.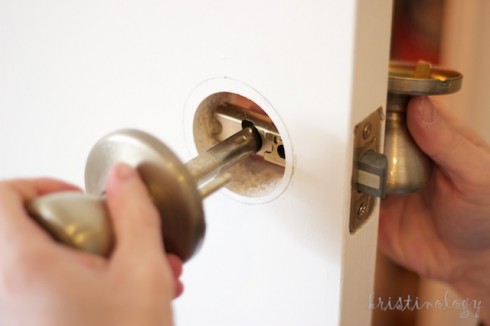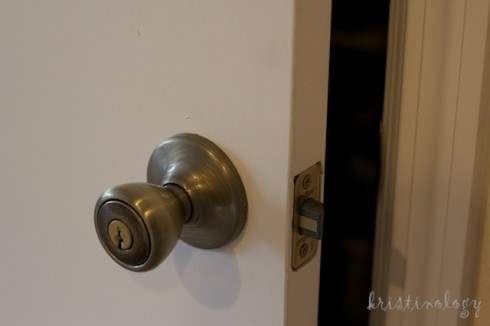 We also came up with a cheap solution for Jesse's refrigerated medicines. We had been planning on buying a mini fridge with a lock, but were holding off because of the cost of them. Then we realized that if we organized things better, they could probably fit into a much smaller place than we currently had them. We bought a small cash box with a lock to neatly store all of his refrigerated medicines. Everything fits into neat compartments with room to store extra items under the cash tray. It only cost us $16. It's not something you would expect to find in someone's fridge, but I think it will serve the purpose.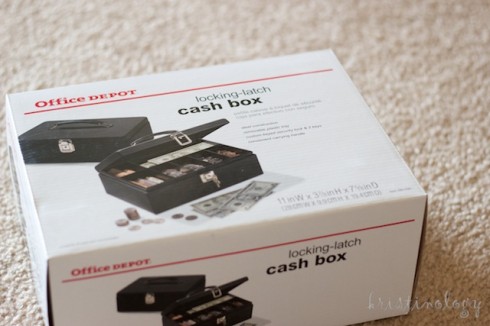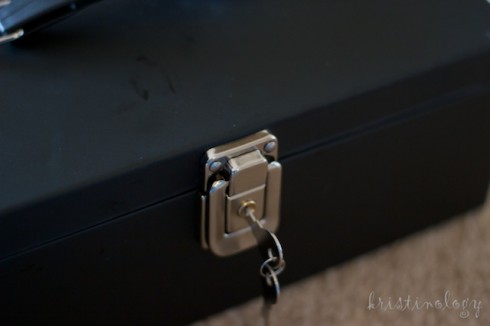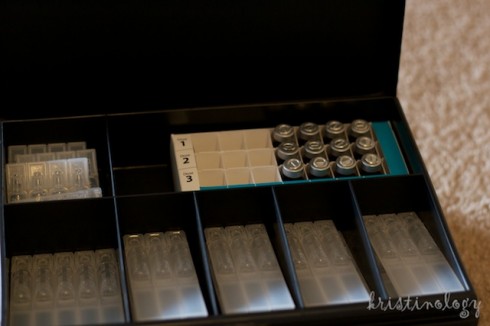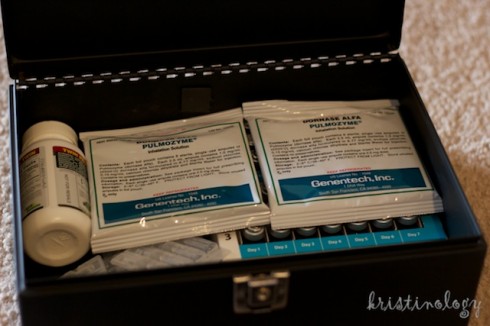 Lastly, we took a quick trip to my favorite store… Goodwill. We purchased a bunch of fun books. We didn't yet have any books with the hard, cardboard pages. We came home with 18 books for about $20. They are all in great condition and I just may have read them to myself while I was putting them away.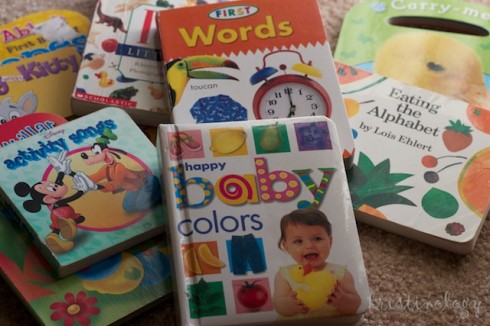 Even with the progress we made this weekend, we still have much to do. It's hard not to get discouraged, but we are determined to make it happen!