Today has been an awesome day! We just got to Niagara Falls and already we are having a fantastic time. Jesse is squeezing in a quick vest treatment, so I have time for a short update on our day.
We left the farm early this morning to hit the road for our six hour drive to Niagara Falls. It was a pretty drive with lots of Fall colors and views of Lake Erie.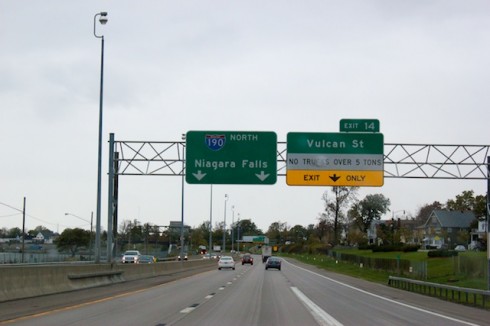 We arrived at the Canadian border right around 2:00 and were greeted by a border guard with a very Canadian accent. He asked a few questions and let us right through.
We had no problem finding our hotel. Since we arrived much earlier than check in time we weren't sure if our room would be ready yet. But it was a good thing we were early, Jesse scored us a great room upgrade by telling the clerk it was our anniversary (my Dad has taught him a few hotel tricks… good training).
We had decided to be frugal and not pay for a room with a falls view, but what can you do when they give it to you anyways??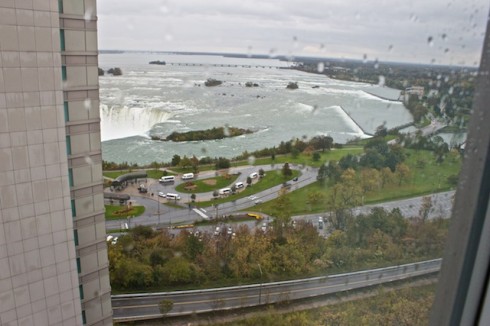 Since we got here earlier than expected we decided to head down right away to get on the Maid of the Mist boat ride. That's something I didn't do last time I was here, and something Jesse really wanted to do. It was SO worth it!
I can't even describe how awesome it was to be at the bottom of the falls. It was quite a long ride too… they drive to the bottom of the falls and sit there for a while. It's something I'll never forget.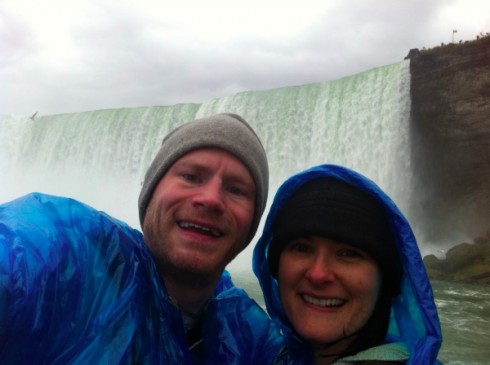 We were absolutely soaked by the time the ride was over. We each gained about five pounds of water and I had to roll up my jeans for our long and freezing walk back to our hotel. I'm glad we did that today so we don't have worry about changing out of wet clothes in the middle of the day tomorrow.
Completely awesome, AWESOME day… can't wait to explore the falls more tomorrow!