This is a recipe that my mom recently found and shared with me. It's quickly become one of my favorites to make because it's so quick and simple. Plus it's a crock pot recipe so it makes a great dinner for a busy day.
Start by mixing together 3 tbsp. of packed brown sugar, 1 tsp. (or a tad more) of cinnamon, and 1/2 tsp. of salt.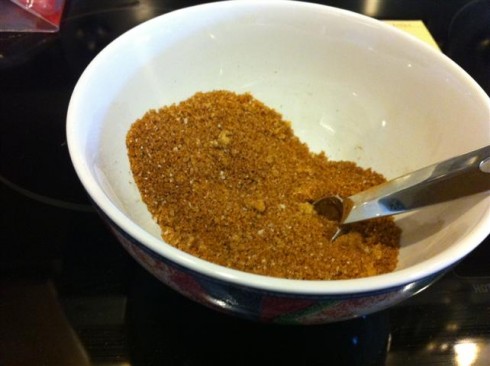 Then slice 2 or 3 medium yellow apples.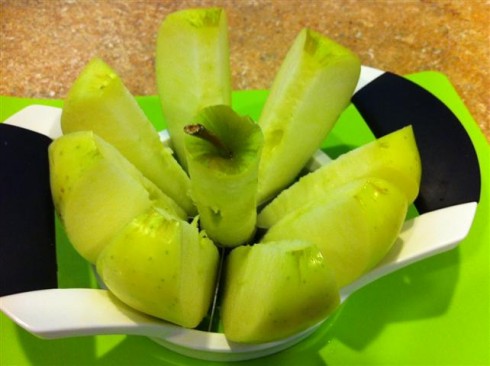 Place pork chops in the crock pot and cover with apple slices. Sprinkle sugar mixture over apples. Cover and cook on low for 6-8 hours.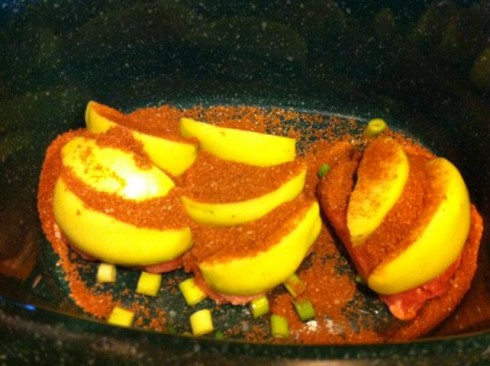 That's it! These come out so soft and yummy. I scaled my recipe back to make for just two of us. I think I only had to cook on low for about 4-5 hours for only three pork chops. This makes great leftovers too because the apples keep the pork moist.
Enjoy!