We are back at the Sipes farm once again. It's a much less happy trip than when we were here for vacation with A in July. Jesse's Grandpa Sipes passed away on Saturday. We knew his time was coming. He had been on hospice for quite some time and in the last couple of weeks it became clear that he wouldn't be around much longer. Still, it was hard to believe that he would soon be gone and no one could do anything to make him better.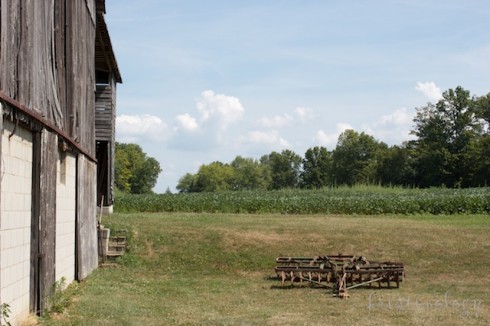 When we got the final news that he had gone home to be with Jesus, it hurt to know that he was really gone. Now that we are here it's even more real that he is gone. Even though the house is filled with people, his family, it feels so empty not to have him here. He was always ready to greet us with a big hug the second we walked through the door.
Our urgent need to travel here was even more complicated by the fact we are now (foster) parents to A. We discussed at length what our best decision for him would be while we took the time we needed to grieve and process all that has happened. We came to the conclusion that it would not be right for him to come along with us on this trip.
We decided that our best plan was to use our respite time, even though the whole plan seemed horrible when it came time to actually make the call to place A in a respite home until we return. I was so worried that we would loose his trust and make him think we had abandoned him. We did our best, in the short time we had, to prepare him for our leaving and promise him that we'd come back for him. We did hear from the respite foster parents that he is having fun with their other kids and seems to be doing fine. Nana has plans to pick him up and babysit him at our house tomorrow and again over the weekend so that he doesn't feel like his foster family has disappeared on him. I can't wait to get to see and talk to him tomorrow over FaceTime while he is with Nana.
I really surprised myself with how much I miss little A already. After all, I've only known him for five months. We've been saying for months now how much we need a little break, and now that we have it we just wish we could see him really quickly. Although, it was really nice to have no responsibilities today. It makes me so sad to think that this week is just a preview of how we will feel when he is reunified with his bio family. We will miss him so much!
Tomorrow we have the visitation for Grandpa Sipes before the funeral on Friday. After that we plan to rest and recharge here for a few days before making the trip back home.