If I had to choose one holiday dish as my favorite, I think I would pick stuffing. It's always been one of the best parts of the holiday meal. Of course, it's all bread… meaning it was no longer on my list of foods I could enjoy. Then I came across a recipe for allergy-free and gluten-free stuffing on Enjoy Life Foods' recipe page. I couldn't wait to try it out at our Thanksgiving dinner.
It was pretty simple to make and overall a very tasty dish. However, even though it tasted really good, it didn't really compare to real stuffing. I still think it would be worth making again when I want stuffing, I just have to think of it as its own side dish instead of a stuffing replacement. I did like how my dinner plate looked like a whole Thanksgiving dinner instead of having to skip out on all the items containing my allergens. This stuffing was just what I needed to complete my meal.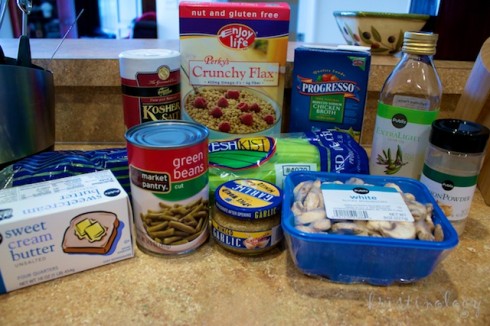 I started my soaking the flax cereal in warm chicken broth. After about fifteen minutes it had puffed up from all of the moisture.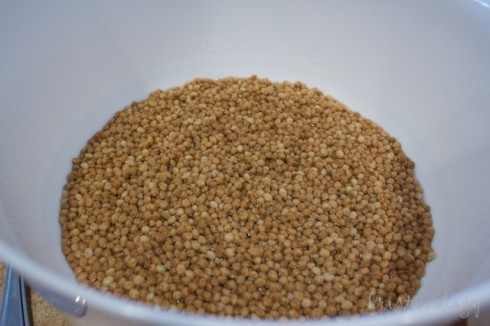 After melting butter over medium heat, I sauteed onions and celery together until they were translucent.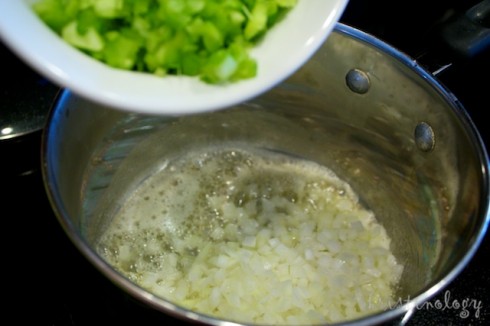 Then I added my grated carrots and chopped mushrooms.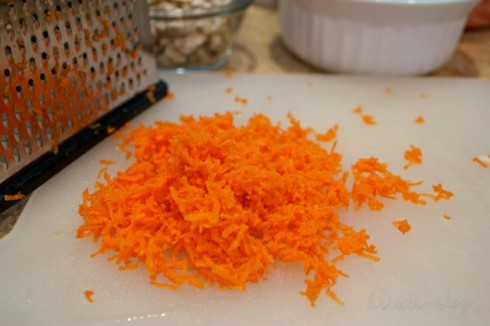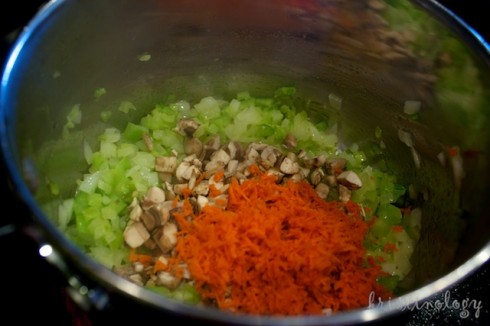 After all the veggies were nicely cooked I added them along with my spices to the soaked cereal, and mixed well. Then I transferred the mixture to a casserole dish for baking.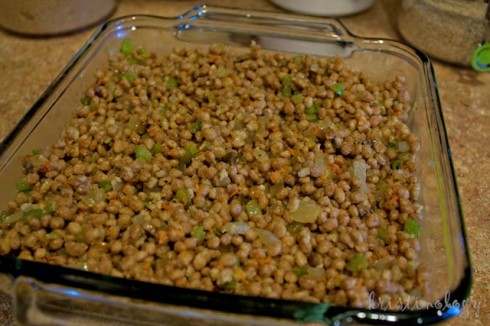 Note… I used a lot more spices than this recipe called for as I thought it might be a little plain. I think it definitely needed it. My mix was the mix my mom would use on her normal stuffing and included poultry seasoning, thyme, sage, garlic pepper, salt… I'm not even sure what else she mixed up for me.
My family enjoyed this dish… let me know what you think of it.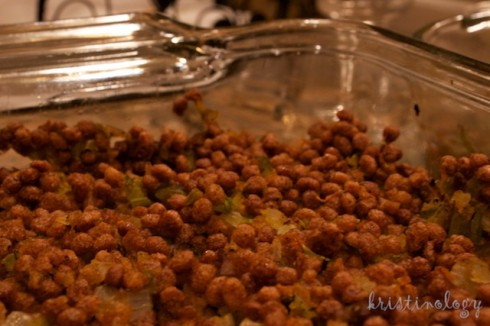 Enjoy!