I've never been a big fan of the canned cranberry sauce. It just doesn't look too appetizing. It doesn't seem natural to eat something that maintains the shape of the can once you take it out. Not to mention that it's full of corn syrup, which I can't have. Why not make your own cranberry sauce?
Start with a package of cranberries and follow the simple directions on the package. Measure out the amount of cranberries you want to make. We made about half of the package.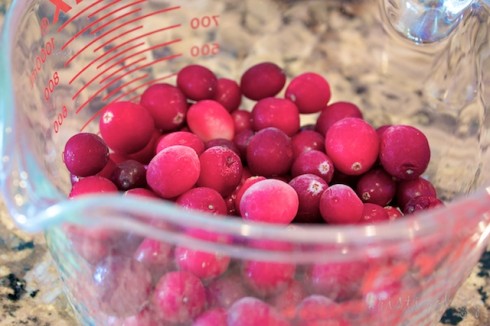 Mix water and sugar together and heat on the stove.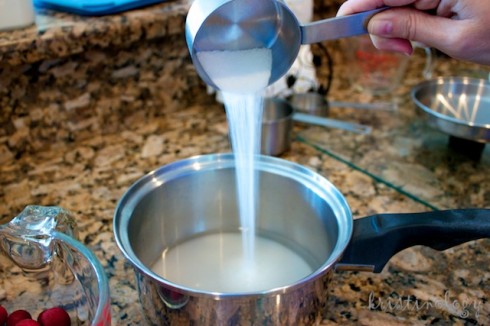 Bring water to a boil and stir until all the sugar has dissolved.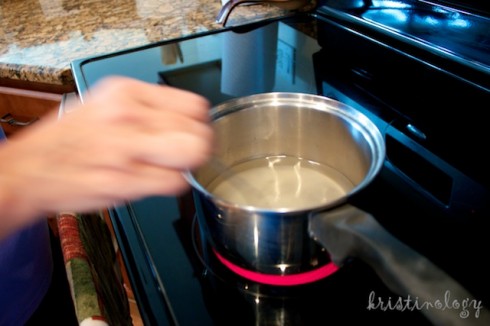 Add cranberries and stir until it is boiling once again.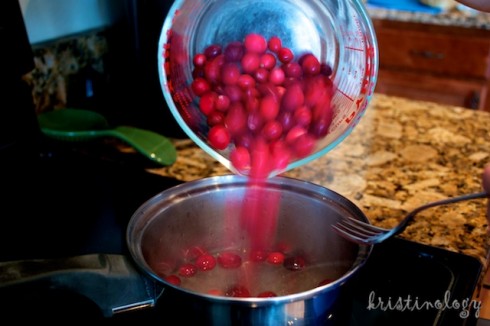 Remove from heat when the cranberry juice is turning the water red and the berries are bursting open.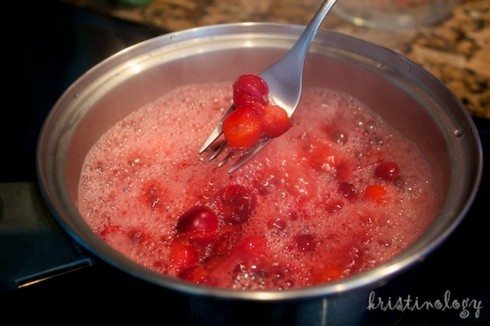 The sauce may still seem watery, but it will thicken as it cools.
Once cool, transfer to a serving dish… and you're done. It's that simple!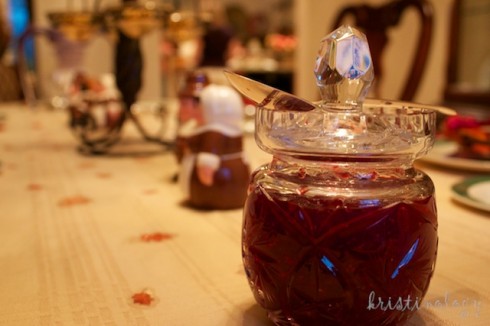 Enjoy!