Can you believe that green bean casserole is not a dish that I grew up eating? It wasn't until we moved to Florida and were invited to a friends' house for Thanksgiving that I was first introduced to its yummy-ness. It's been one of my favorites since then.
I came across an allergy-free and gluten-free version of the recipe on Enjoy Life Foods' recipe page and could hardly wait until Thanksgiving to give it a try. I was very pleased with the result. It didn't taste too much like green bean casserole I'm used to, but it was very good. Also, it was a LOT more work… compared to mixing a can of mushroom soup with a can of green beans. Maybe it will be easier when I make it for a second time.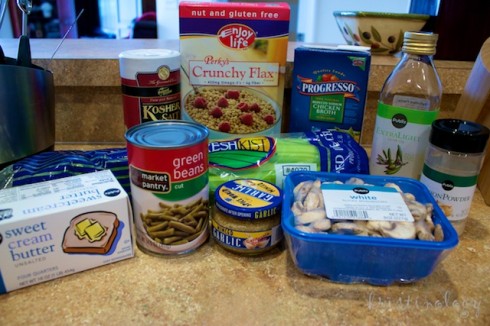 I started by chopping up a small carton of mushrooms. I have to say that I'm not a huge fan of mushrooms… in fact, this is the first time I've ever bought any type of mushrooms. Usually I would skip the mushrooms in a recipe, but since it was really a main ingredient this time I thought I would brave them. Since they are so soft, they were super easy to chop up into small pieces. I felt like a professional just chop, chop, chopping so quickly!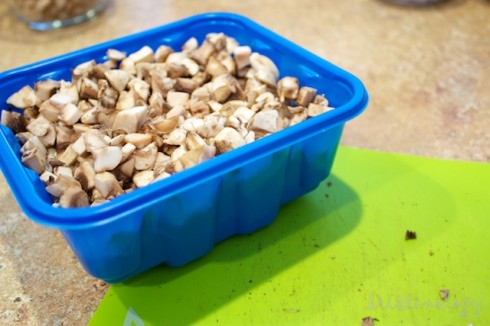 I sauteed the mushrooms in some olive oil until they were softened.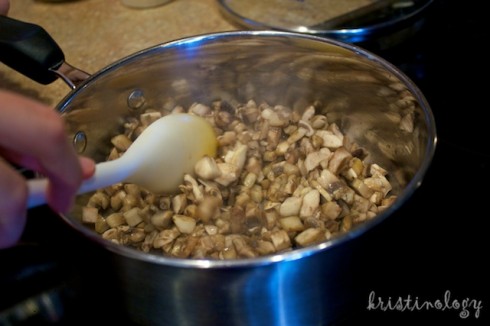 Then I added the spices and the chicken broth. I used arrowroot instead of rice flower to thicken the broth since I already had that on hand.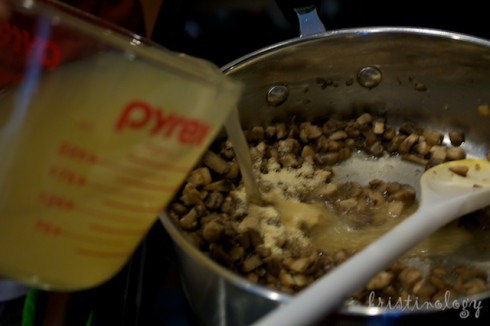 Once the soup had cooked I transferred it to the blender to puree the mushrooms.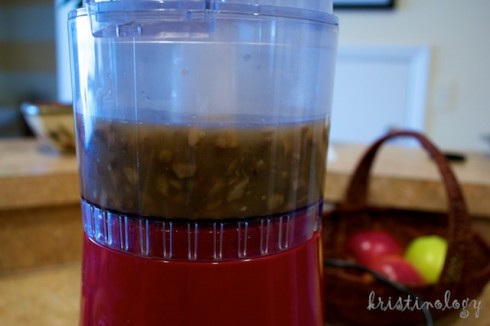 Then soup mixture was mixed with the green beans and poured into a casserole dish. I sprinkled Enjoy Life flax seed cereal on top before baking.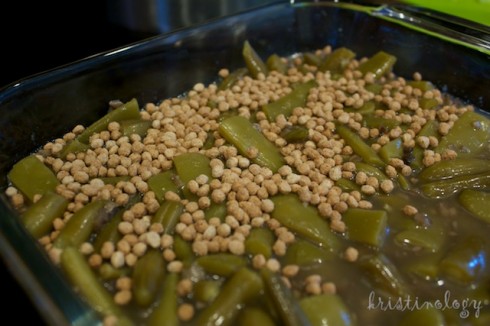 We really liked this recipe. The main difference to the traditional recipe is that the soup was a broth instead of a cream, but it was still a great mix of flavors. And I got to have my casserole back again!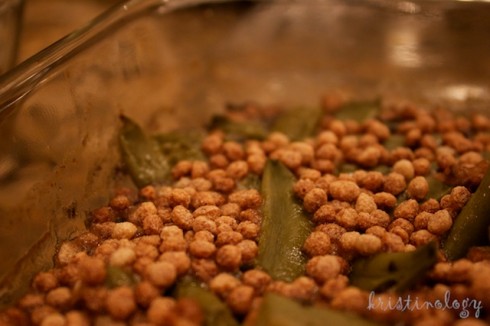 I hope you enjoy this one!