Cabbage rolls is another favorite recipe that I have grown up having. It's typically a part of our Christmas Eve and/or New Year's Day meals. The original recipe came from Canadian Living magazine, but as you will see we didn't follow the recipe too closely. The best part is that these can be made ahead of time to avoid having to cook everything on the actual holiday. We made these up yesterday to put in the freezer until we are ready to bake them fresh for Christmas Eve.
Start by boiling a head of cabbage just long enough until the leaves tear off without breaking too much. We took the first half of the leaves off and had to boil a little longer to get the inside leaves off.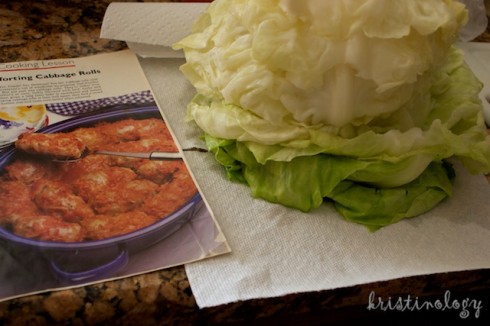 Once beef is cooked add chopped onions, red pepper, garlic and spices. Keep the mixture over medium heat until veggies are soft.
Then mix in cooked rice and cooked, chopped bacon. You could really add whatever you like to make the rolls to your taste.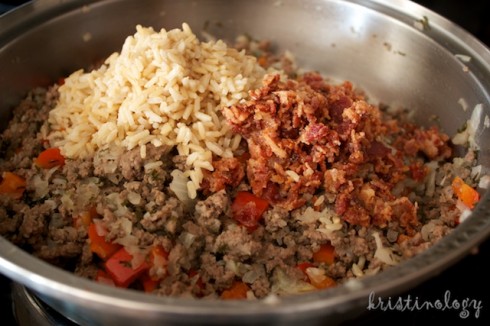 Spread a little tomato sauce on the bottom of your baking dish to keep the rolls from sticking.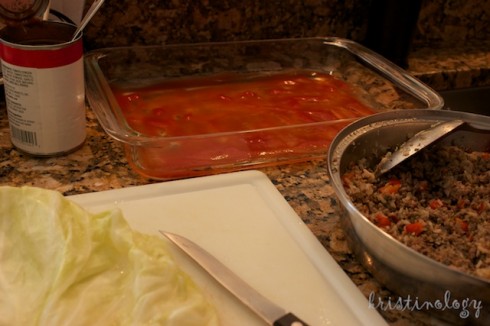 Place a spoonful of your meat mixture near the bottom of the cabbage leaf. Roll leaf, tucking in the sides and compacting filling as much as possible as you roll. I cut out the thickest, stem part of the leaf to make these easier to roll up.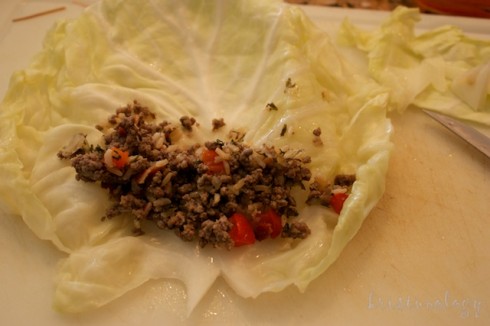 Secure each roll with a toothpick at the end of the leaf.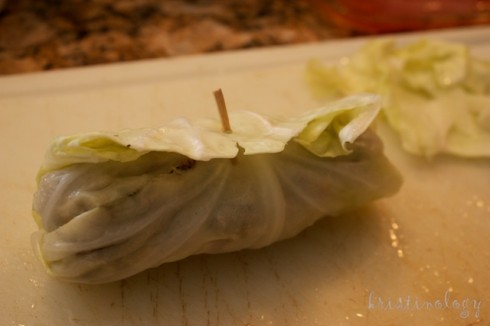 Place all your rolls snugly in your baking dish.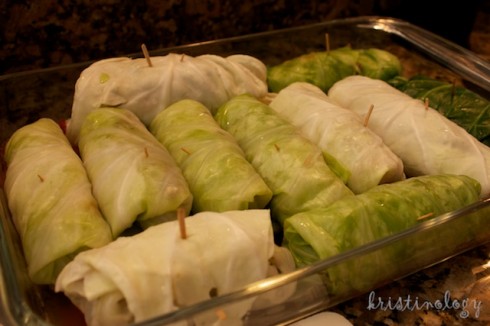 Cover rolls generously with the remaining tomato sauce. This keeps them from drying out during baking and makes them look prettier too.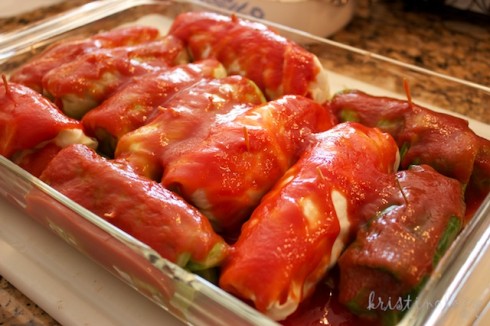 Bake, covered at 350 for about an hour. If freezing first, allow to thaw in fridge before baking. Here's the recipe we loosely followed, feel free to adapt it however like.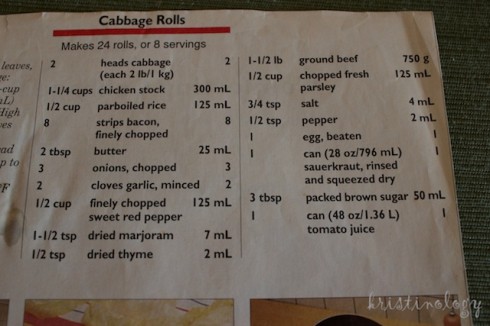 Enjoy!