I got to pick tomatoes! I asked Grandma how many I should should get, she told me to pick all of them that were ready. It took me just a second to figure out how to pull them off without squishing them too much. Then the rest of them came off easily. We filled two baskets full.  Jesse was less enthusiastic about the tomato picking.  He said he had already had his fill of tomato picking by the time he was twelve, but I was happy to keep picking.  I washed my hands several times and they still smell like tomatoes.
Then I prepared one of the tomatoes I picked to have with lunch.  There is only one good way to eat tomatoes… sliced with vinegar, salt, pepper and sugar. That's the way Pa (my grandpa) and Dad would eat them, and that's the way I like them.  They were so good!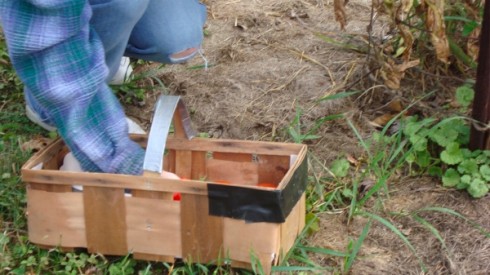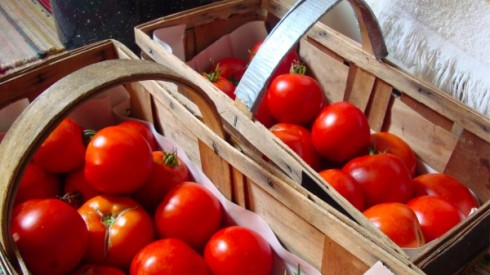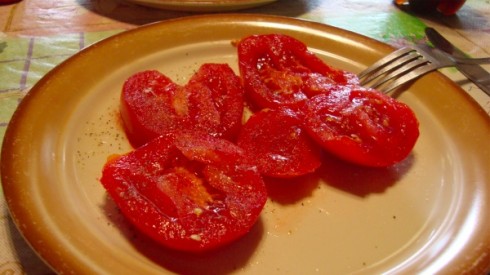 After lunch we canned the rest of the tomatoes I had picked. I had never canned anything before, so that was fun.  It was a lot of work though, I'm not sure I would want to spend all day doing that.