Sometime over the past weekend I reached my 500th unique visitor (or at least unique computer).  I was hoping that I would be on the computer to see exactly when it happened, but I missed it… oh well.  I really just starting blogging for fun and didn't know that I would actually have readers.  But now, exactly 2 months after I started, I have had 514 visitors.  THANKS for reading, and coming back for more!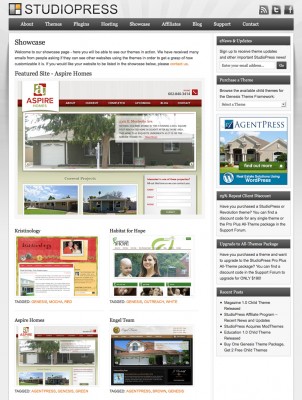 Also, my new site design got picked by the designers of the theme we used to be displayed in their showcase.  How cool is that?!  I guess Jesse and I design very well together, and he was able to execute everything I was explaining for him to do.  Seeing the things he has done and taught me to do with my site has given me a better appreciation for what he does for a living.  He has been trying to talk me into starting a blog for years now, but I never thought it would be something I wanted to do.  However, he has now turned me into a bit of geek, having to check on my site stats and stay updated on my friends' blogs.  Turns out he was right… it is kinda fun!
What's so fun about blogging??
1.  The best reason I have for blogging is all the new friends I have "met" online.  I used to tease Jesse for spending so much time on the computer working on his blog, but now I find myself doing the same thing.  I loose track of time reading about what everyone has been up to.
I have been especially interested in finding so many CF blogs.  Since CF people aren't supposed to be around each other because of sharing their super-germs, it was impossible to get to know people who know what it's like to live with someone with CF.  But now that I have found so many people in our same boat, it has been so encouraging to hear their stories, tips, and suggestions.  I love being more involved with the CF community!
2.  For those of you who know me, I'm a pretty quiet person so I don't always share about all the little stories that happen in our lives.  Hopefully, as I continue to get better at blogging, my site gives me a chance to formulate my thoughts and get them out.  I'm working on being more shareable, but it isn't my normal personality.
3.  I think it is helping me to become a better writer.  Writing is NOT a naturally strong area for me, and was often an area I had to work harder on through college.  My mind just works better at problem solving, or organizing, or other more straight-forward tasks.  I takes a lot more effort for me to figure out how to put my thoughts into actual sentences.
I think YOU should start a blog too.  Come on… it'll be fun!