Life is flying by right now! So many cherished moments happening, so many exciting moments coming up. Here's what A has been up to… love that boy so much!!
:: I do my quick pilates almost every morning. Every now and then he likes to join me.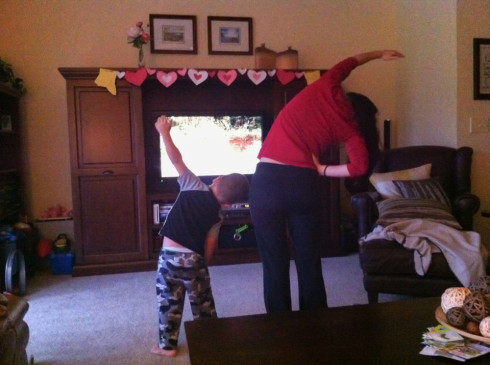 :: All of a sudden he has taken an interest in picking out his own clothes and dressing himself. More often than not his clothes are both inside out and backwards, but he's so proud that he accomplished the task. He has his own style!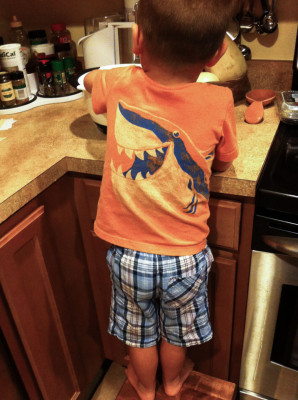 :: He loves anything with an engine… has for a long time, but now he wants to understand how it works and why it needs to be done. This day he spent our whole time at the park monitoring the mulch distribution.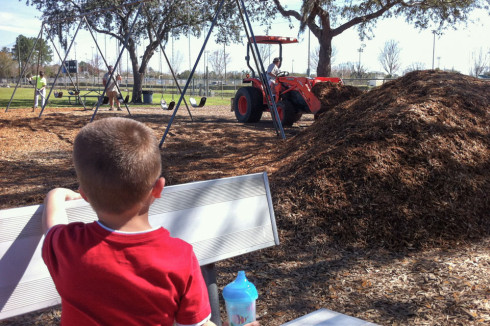 :: He continues to love building on project days. He has a shelf full of all the projects he has built.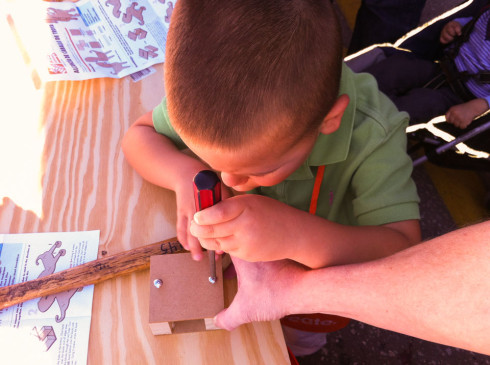 :: We went to a fun Spring picnic. It was simple entertainment with inflatable slides and bouncy houses… and he got to sit in a fire truck. He loved it.
:: Beach! He loves the beach… which is awesome for me too.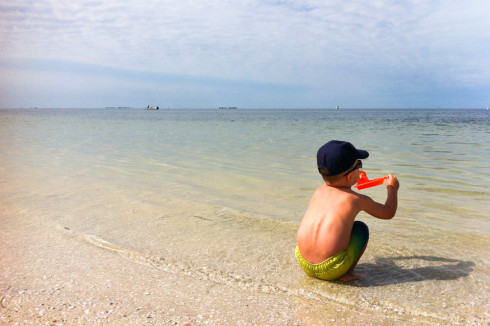 :: Super A got this costume as a party favor. He still loves to play with it all the time, endless possibilities for his imagination.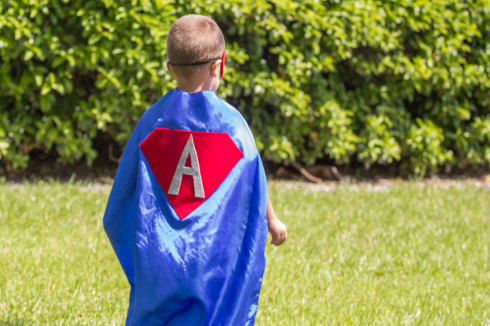 :: We got to enjoy the airshow with him. He was not so interested in watching the planes do their flying tricks. But was very patient to wait in the long lines to get to sit in or walk through the planes.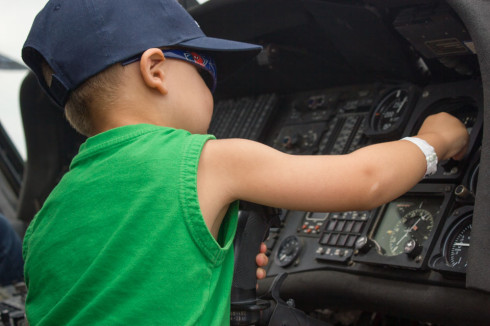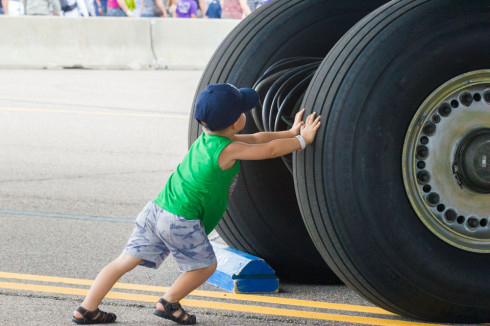 :: We finally got to take him strawberry picking. I couldn't wait for the season, I just knew he would love it.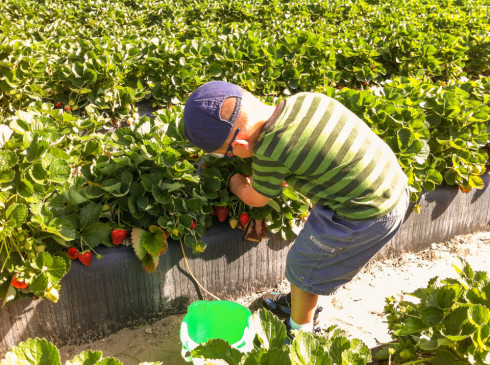 :: We took him to his first sporting event. He was mesmerized! I guess once you've been to so many it's easy to overlook just how many things are competing for your attention.
:: Jesse (ever the geek) tweeted the team that it was A's first game and they brought an autographed ball to our seats. Jesse rocks!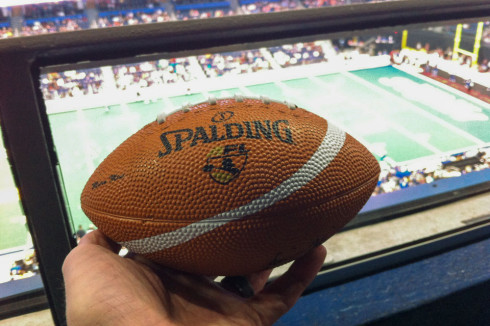 :: A continues to grow in kindness and compassion, but this was the cutest thing ever!! We picked up Nana from the airport. Jesse pulled the first bag off the conveyor belt, without any prompting A followed suit with the smaller bag. He pulled it all the way to the car for her. What a gentleman!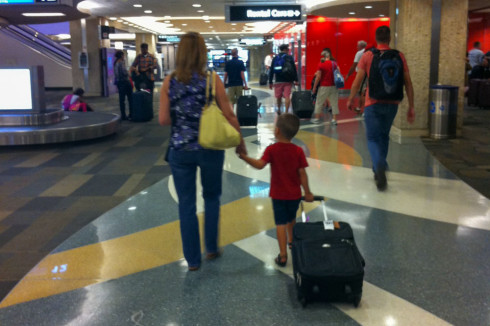 :: Easter Bunny cake, the tradition continues.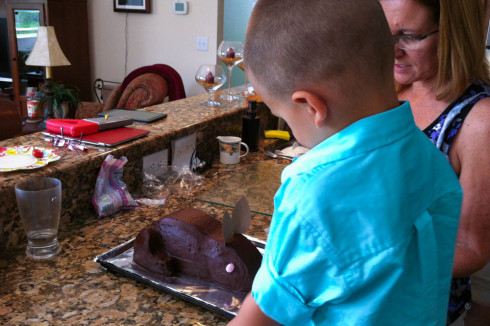 :: We equally enjoyed blueberry picking. We were encouraged to eat as many as we like, and he did just that.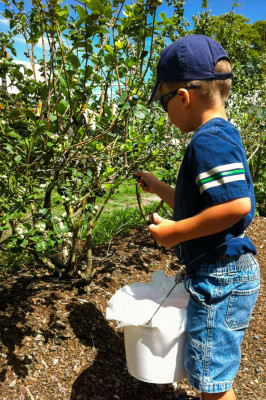 :: Baseball. We just finished his last game of the season. What a great learning experience for him. His coach was fantastic, we really appreciated him! He told the kids at the first practice that more importantly than baseball skill, he wanted them to be a good listener and follow directions. We were amazed how much he grew in these areas. And watching the baseball games was a blast too!
What will he do next??…