I just love no-bake recipes. This is an easy to make treat that requires no allergy changes from the original recipe. It came from a neat book that Jesse's grandma gave me called This For That. It's full of ideas for substitutions when you find that you're out of a necessary ingredient. Since the book has some creative recipes and substitutes, it comes in handy when I need to replace something I'm allergic to in a recipe.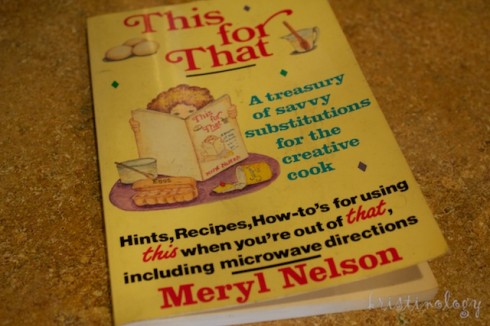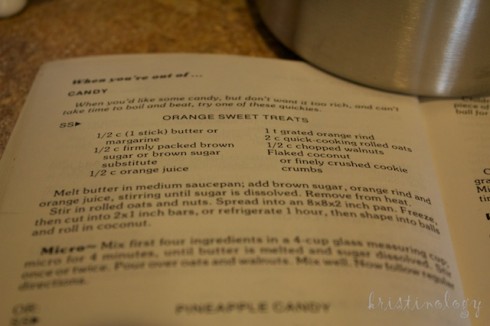 Start by melting a stick of butter. You know a recipe is off to a good start when it requires an entire stick of butter!
Then add the brown sugar, orange rind, and orange juice and stir until sugar is dissolved. Remove from heat.
Stir in oats and nuts. Spread into an 8×8 pan and freeze or refrigerate until hardened.
Then cut into squares, shape into balls, and roll in coconut.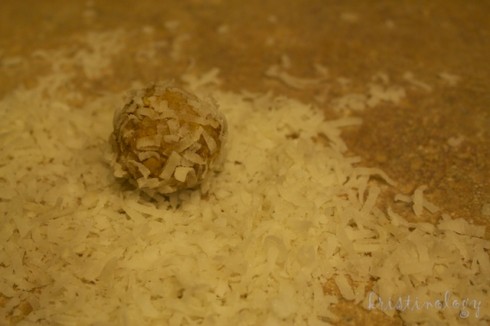 Yum! Serve these chilled. Since they are largely butter, they become too soft if they sit out for too long.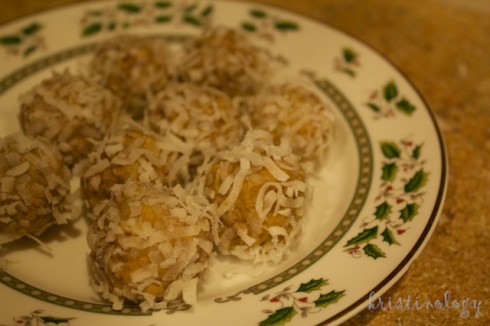 I skipped the walnuts since I don't care for them and I added a good amount of cinnamon because I love it. The orange juice and cinnamon was a great combination. Give these a try and tell me what you think.