I found this recipe from Everyday Paleo. It's so simple and delicious. It has so much flavor, you wont even think about needing to add BBQ sauce. Best of all… I literally threw this into the crock pot during a commercial break. It doesn't get much faster than that!
Quarter two yellow onions and place in the bottom of the crock pot. Cover roast with dry spice rub, work it into the meat a bit.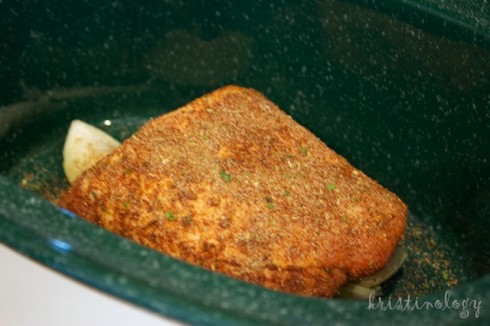 Cover and cook on high for 5 to 6 hours and then turn down to low for another 3 to 4 hours, depending on the size of your roast (mine didn't take quite that long), or until the roast is literally falling apart and easy to shred.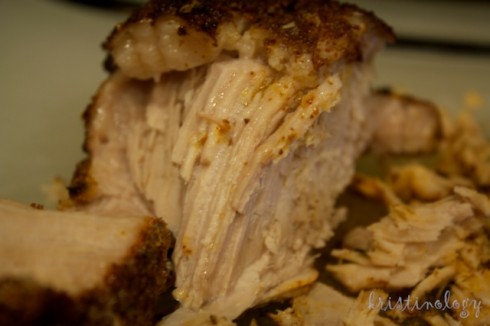 Shred with a fork and put back into crock pot for a few minutes to soak up the cooking juices (I skimmed a little of the fat out first).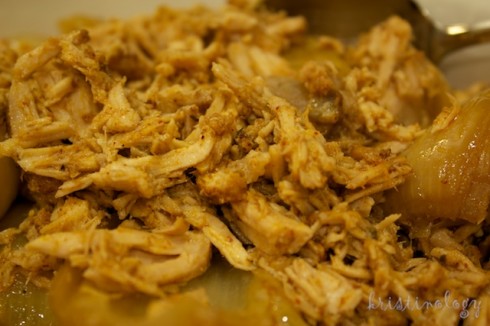 Serve.
My (adapted from Everyday Paleo) rub recipe:
2 tbsps chili powder
2 tsps cumin
2 tsps onion powder
2 tsps oregano
1 tbsp dried parsley
2 tsps kosher salt
Enjoy!