We are very excited to share that we are working on becoming licensed for foster care! This is something that has been on our hearts and minds for a long time now, and we are finally at a point in our lives where we can really make it happen. We still have a ways to go until our house meets all the requirements to be a licensed facility, but we are slowly and surely working to make it happen. Although we have already shared our plans with family and close friends, we've kinds been keeping it on the down-low until we got a little further along in the process and had a better idea ourselves about what the process would entail. So that's where we are now.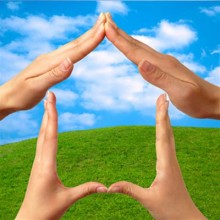 Back in January, we wanted to start looking into adoption. We went to an adoption orientation class to see where we begin. Then… mid January we decided that it was time for me to leave my job and work full-time at home with Jesse. Having such a huge life change made us wonder if we should put the whole plan on the back burner for a while. Then, after several weeks of things going really well, we decided we might as well sign up for the next step… taking MAPP class.
MAPP stands for Model Approach to Partnerships in Parenting. The class basically teaches parenting techniques and how raising a non-biological child is much different than raising a biological child. The class is required for anyone looking to become an adoptive or foster parent. I'll have to go into more detail about what we learned later, because we learned SO much. However the most surprising thing that we learned was that God was not calling us to adopt, but instead He wanted us to foster.
The first MAPP class was about how adoption and foster care works and what the differences are. By the end of the first class I was absolutely sure that I wanted to foster, which really surprised me because I was completely against the idea going into the process. The next night at dinner I casually asked Jesse how he would feel about fostering instead. He felt the exact same way I did! I can't really put my finger on exactly what it was that made me change my heart and mind, but we changed our status from adoption to foster at class the next week.
We were very glad that we decided to take the faith based MAPP class held at Idlewild Church. One of their ministries is called FACES, which stands for For A Child's Eternal Salvation. The focus of the class was not only to learn how to provide a physically safe home for children coming into the system of care, but also share God's love with them while doing so. We heard dozens of stories about how children's lives have been changes through foster care. The main teacher of the class was a long time foster parent who also had both adopted and biological children. She was full of wisdom on how to relate to these kids. I think she said she's had something like 150 foster kids over the years. They ended up adopting some of their foster kids, some were able to go home to their parents, and some were adopted by other families. She had amazing stories about the impact they are able to have on the biological families that they keep in touch with of the kids they have adopted.
Matthew 25:35-40 … For I was hungry and you gave me something to eat, I was thirsty and you gave me something to drink, I was a stranger and you invited me in, I needed clothes and you clothed me, I was sick and you looked after me, I was in prison and you came to visit me.'

"The the righteous will and him, 'Lord, when did we see you hungry and feed you, or thirsty and give you something to drink? When did we see you a stranger and invite you in, or needing clothes and clothe you? When did we see you sick or in prison and go to visit you?'

"The King will reply, 'Truly I tell you, whatever you did for one of the least of these brothers and sisters of mine, you did for me.'
Because of our many health challenges, it isn't very easy for us to travel much. Therefore, it is not realistic for us to go on exciting missions trips around the world. But that doesn't mean that we can't be a light where we are. In fact we want to bring people exactly where we are, right into our home. We are so excited to be moving along in this process and can't wait until we are approved!