Today my sister, Ashley, turns 24! Ashley has been working very hard at her studies and will be going into her third year toward her doctorate of Psychology degree.  Because she lives so far away she isn't going to make it home for her birthday this year… making it the first time I haven't spent her birthday with her. 🙁
I'm glad we all had the opportunity to spend so much time with her on our California trip last month. It was great to see all that she has been up to the last couple of years.
I think that one of Ashley's best qualities is her silliness. She is and has always been super silly. She is always laughing and making jokes. She is fun to be around and makes friends easily. Her laid back and happy attitude makes her easy to get along with and I think it will help her become a great Psychologist!
That's not to say that we haven't had our share of not getting along times, especially since we shared a room for most of our growing up years. I can remember when we used to draw a do-not-cross-line down the middle of our room with tape when we were mad at each other. We also used to fight all the time over whether or not we would sleep with the window open. But that's all just part of growing up.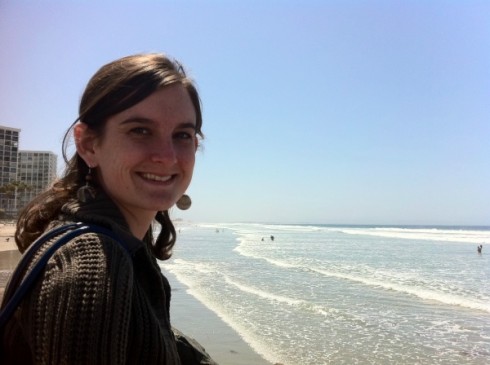 Wish you could be home to celebrate your birthday, but I'm sure that your fam '14 friends will make it a special one for you. Have a very happy birthday!! 🙂