Here's another great pork chop recipe from allrecipes.com. I love the combination of cooked fruit with meat. I've used apples before, but never pears until this recipe. Yummy!
1 can pear halves
6 pork chops
3 tbsp. butter
1/3 cup brown sugar
1 tsp. mustard
Drain pears, reserving juices; cut pears into slices and set aside. In a skillet, brown pork in butter. Transfer to a greased baking dish. In a small bowl, combine sugar, mustard, and pear juice. Pour over chops and top with the pear slices. Bake at 350 for approximately 40 minutes.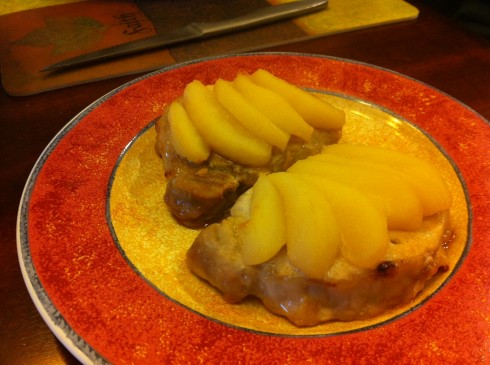 I love when recipes have only a few simple ingredients, keeps it simple for my allergy rotation diet. This keeps the pork really moist with the pear juices cooking into it. Plus, I think this one looks kinda fancy. Enjoy!