I have a friend who likes to refer to my food allergies issues as being nutritionally challenged. I think that is the perfect way to put it because it has become such a constant challenge. When our group of friends get together there are two of us that deal with food allergies so there are always warnings about foods that are not intended for the nutritionally challenged. I really appreciate that they understand my needs for safe foods and love that it doesn't stop the rest of them from having the foods that they enjoy.
The Allergic Girl book that I read encourages the nutritionally challenged to rethink how they view their food by becoming a foodie. Foodies are amateurs who simply love food for consumption, study, preparation, and news. Foodies want to learn everything about food, both the best and the ordinary, and about the science, industry, and personalities surrounding food.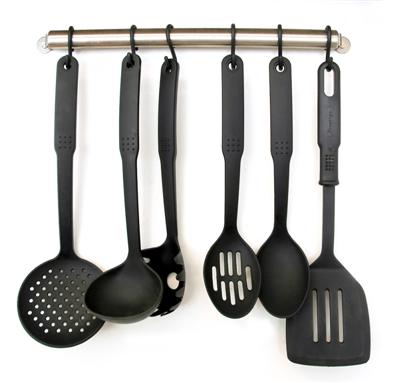 So I have been challenging myself to try out new foods and make new recipes and it's been fun. I now view cooking as a hobby rather than a necessity to survive. As my cooking skills continue to improve I am being more confident to substitute ingredients based on what I happen to have in the fridge or even cook without a recipe and make it up as I go. I hardly ever follow a recipe exactly anymore, there are almost always adjustments needed for ingredients that I can't have.  But I don't focus on what I can't have anymore and I don't automatically rule out a recipe because I can't have some of the ingredients.  It just means that I get the challenge of making it my own version which makes the meal that much more satisfying when it does turn out well.
We also love to watch and learn from cooking shows. Our favorites are Hell's Kitchen, Kitchen Nightmares, and Man versus Food among others. Lately we've also been watching The Next Great Restaurant. We like to see how these people create their food and figure out how we can make a similar dish. I think my most favorite cooking show is Good Eats because it is so educational. I hear the theme song for the show playing in my head as I write that sentence. I love watching that show because he explains the role each ingredient plays in a dish and the history behind how our favorite foods came to be. The show really gives a different perspective on food preparation and makes me want to try what he makes.