Last Sunday, Pastor Paul's message was All About Attitude.  His sermons are always great, but this one was particularly awesome in timeliness and applicability.  I was newly determined to bring a positive attitude to every situation I was in this week.  I was hoping that my positive attitude would rub off on those around me.  Um… not so much!  Regardless of how positive my attitude began each morning, it didn't take long at all before it was sucked away from me by those around me.  It is so much easier to let others' negativity rub of on me than visa versa.
As a new week begins, all I can do is try, try again.  One of the things that stuck out to me the most out of last week's sermon was when Paul said "In every obstacle there is an opportunity."  I know that I will have lots of opportunities this coming week.  I am going to try my best to remain positive despite all the negative, grouchy people around me.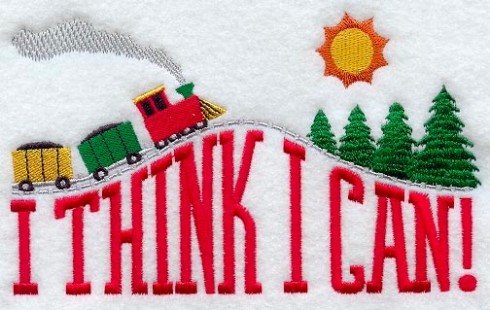 Most of you know that I have an excellent example of someone with a positive attitude in my life.  My husband is very consistently (sometimes almost annoyingly) positive about everything.  He is exactly what I need to balance out my occasional pessimistic outlook.  When we come to a point when we need to make a decision about something, we are both very good at presenting our opposite views about the possible outcomes.  I think it is good for us to be that way, but I also think that it would be good for me to soak in some of that positive energy.