Since Jesse's parents have been staying with us during the holidays, Jesse wanted to take advantage of having his dad's help with a couple of projects we have been wanting to get done around the house.
The first one was quick and easy. They relocated a hose that is part of our air conditioner. For some reason our builder positioned it in a way that made it impossible to clean or change the filter. Now it's all better.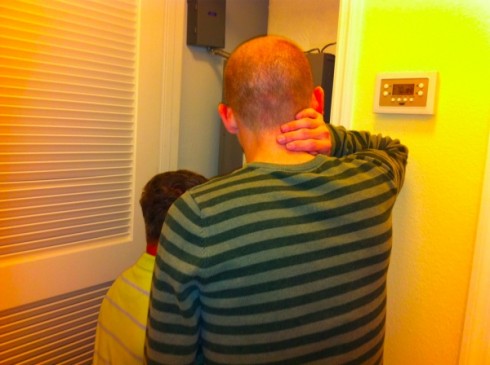 The next project was a little more involved. Again our builder decided to cut a corner a put the water heater right in the middle of the garage. It took up so much space this way because nothing ever fit in the leftover space. Now it's in the corner where it makes more sense. It leaves a lot more room to walk out the door with my arms full too.
The best part is that the girls were out shopping while this was going on. 🙂