Archives for June 2010
This morning we had to check out of the cabin to begin our long trip back home. We took the slightly longer scenic route out of Gatlinburg. The drive was so pretty.  The road were very steep going up the mountain in some places, my car isn't used to driving like that in Florida.  We wanted to keep pulling off the road to take pictures, but knew that if we did we would never make it to Atlanta.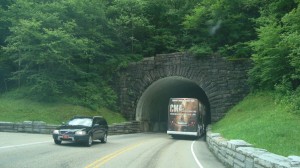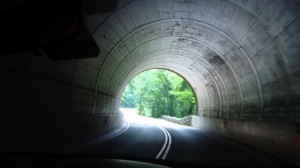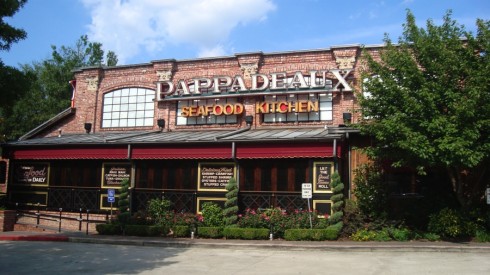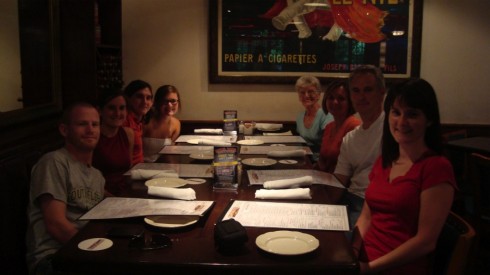 After checking in to out hotel in Atlanta we headed out to dinner at Pappadeaux. It was a great choice, so yummy! Then we headed over to the baseball game. The Atlanta Braves were playing the Tampa Rays. It was hard to know who to cheer for since the Rays are our home team, but we were in Atlanta. We just cheered for the game and hoped for high scores. The Braves ended up winning 3-1. It was fun and the weather was perfect.  And Nanny had never seen Dip 'n Dots ice cream before, so Dad bought her some to try.
Now it's just time for a good night sleep, and then finally back to my own bed tomorrow night. I guess that means vacation is officially over. 🙁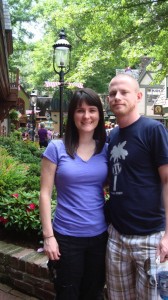 Today we all went shopping in the quaint little village shoppes.  It was a small area in the middle of town where there was a section of cute shoppes with handmade crafty type things to look at.  I didn't end up buying anything, but did enjoy looking.  However, the men were not so much excited about shopping in cute shoppes, but they let us look for a while before heading back to the cabin for a late lunch.
We were all pretty lazy the rest of the day today.  We read and fell asleep on the comfy couch.  It was enjoyable to be able to sit around without knowing there is anything that is needing to get done.  Too bad we have to leave in the morning.  We are having such a great vacation… not ready for it to be over yet.
By the way, just in case you were wondering, we didn't all plan to wear purple today.  Us three siblings all got ready to go out and happened to be matching.  Isn't that cute?
Later in the evening Jesse, Mom, and I went for a little walk.  I wanted to see what the canyon behind the other cabins looked like, and then we snooped and looked through the windows of one of the other empty cabins to see what it looked like.  The warning sign in our cabin said that there had been more bears around lately because of the dry spell, so we were a little disappointed that we didn't get to see one.  The only ones we could find were carved into the bench on the hill leading to the cabin.